Employee Owned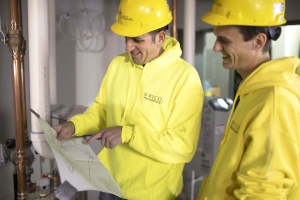 On June 28, 2018 the Ryco, Inc. Employee Stock Ownership Plan (ESOP) and Trust were formed to buy a 100% ownership interest in Ryco Inc. and its two wholly owned subsidiaries, Ryco Plumbing LLC and Ryco Fire Protection Services LLC, from the two previous owners.
An ESOP is a "qualified retirement plan" similar in many ways to the Ryco 401k Plan, which is also a "qualified retirement plan", which continues to exist unchanged.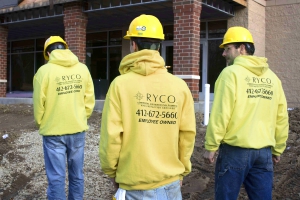 One million shares of Ryco stock will be allocated to Ryco employees over the next several years, as the Ryco ESOP debt is repaid, beginning with a share allocation as of December 31, 2018, which was the ending date of the ESOP's initial plan year. The employees' Ryco Inc. ESOP individual accounts will accumulate shares of stock as the owners-without having made any cash outlay. Each year the share value will be determined by an independent appraisal of the company's value, net of debt. A new "vesting" schedule began with the formation of the ESOP, with vested percentages determined from the January 1, 2018 ESOP effective date, listed below:
| | |
| --- | --- |
| Years of Service | Vested Percentage |
| Less than 2 | 0% |
| 2 Years | 20% |
| 3 Years | 40% |
| 4 Years | 60% |
| 5 Years | 80% |
| 6 or more Years | 100% |
Vesting refers to an employee's ownership of all or a part of the value of their ESOP account. Vesting determines whether they are entitled to receive a distribution from the ESOP Plan if their employment ends before they are eligible to retire, at age 65. If an employee leaves Ryco before becoming 100% vested in the ESOP, they forfeit the "unvested" balance of their account to the remaining eligible employees.
For a more detailed example of how ESOPs work, click on the "What is an ESOP?" link below.