Pittsburgh, PA Plumbing Jobs
---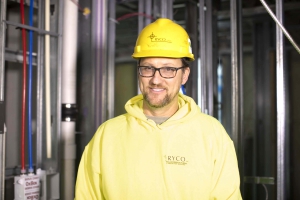 Ryco is the largest open shop plumbing contractor in Southwestern PA. Ryco currently employees over 200 plumbers, sprinkler fitters and apprentices. The majority of our workforce are employee/owners who have been with the company for many years. We are currently looking to grow our business with qualified plumbers and motivated apprentices. Our company believes in promoting from within and developing our apprentices into our next foreman. Ryco is the gold standard in our industry and has proven that over the years with the majority of our business being repeat customers. Join our team and become an owner today.
---
Apprenticeship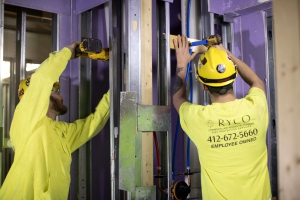 Ryco's apprenticeship program is through Association of Master Plumbers of Allegheny County. This is a working apprenticeship in which you attend school at night. We currently offer tuition reimbursement to all apprentices who meet the requirements outlined in the interview. In addition, you will be trained by some of the best plumbers and sprinkler fitters in our area. The experience learned here is extremely valuable to not only you as an individual but to us as an employee owned company.
---
Benefits of Employment
Ownership stake in the company. Please refer to the ESOP page.
Job security
Competitive wages
Tuition reimbursement (Apprenticeship)
Extremely competitive benefits package which includes: Health, Eye, and Dental coverage after 90 days
Paid vacation after 1 year of employment
401 K which Ryco matches 2% on the first 4% of the employee's contribution
Paid long term disability insurance for all foreman
Ryco Inc is an equal opportunity employer.
Plumbing Jobs